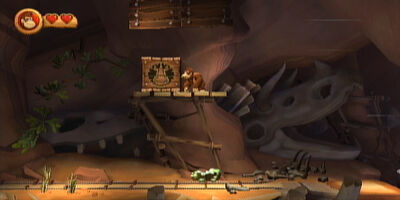 Animal Crates are items/objects in
Donkey Kong Country Returns
. They are large, wooden crates with a picture of an animal on them.
Rambi the Rhinoceros
is first found in an Animal Crate. His Animal Crate has a green picture with a rhino's head on it. To free Rambi, the Kongs (
Donkey Kong
and
Diddy Kong
) must jump on the crate. This frees the rideable Rambi. Animal Crates, however, are found only in levels that feature Rambi.
Community content is available under
CC-BY-SA
unless otherwise noted.